Integrate with Sweet UC's Kandy Wrappers
Kandy allows developers to build amazing applications by combining multiple pieces of Kandy (APIs) together. But not all of us are developers, and sometimes we just want to be able to choose a pre-built functionality and inject it into our application or website with minimal customization.
Because we understand that not everyone has the time or the skills to play with the Kandy APIs, Genband has created Kandy Wrappers.
Kandy Wrappers are pre-packaged, fully functional software applications that you can deliver standalone or insert into your website or application to endow it with embedded real time communications capabilities. Kandy Wrappers  significantly reduce RTC implementation effort and costs.
A Taste of Kandy (Wrappers):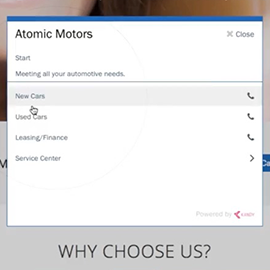 Context sensitive click-to-connect integrates into your website, eliminating rambling menu prompts in toll free number calls.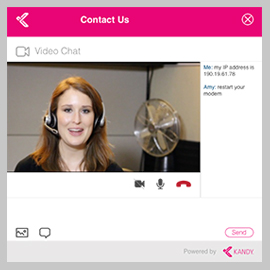 Text chat, voice/video calls and screen share for the ultimate interactive support experience.