Integrate with Microsoft Teams
Migrate to Teams with Sweet UC Modern Edge: Managed Voice from Skyway
Skyway West, in partnership with Ribbon Communications, has deployed dual Ribbon Session Border Controllers (SBC). The Ribbon Geo-Redundant SBC's running in Skyway's Western Canadian data centre's will support Skyway's existing Kandy UC solution, deliver SIP trunks (via Sweet UC Modern Edge) for blended VoIP, on-premise phone systems, and simultaneously deliver Direct Routing for Microsoft Teams. Ribbon is one of only two vendors initially qualified by Microsoft to support Direct Routing or Dial-Tone for the MS Teams Phone System.
Migrate to Microsoft Teams now or later; keep your existing PBX hardware
Microsoft Teams is already here, but many companies aren't quite ready for this completely new way of doing business. Choosing a Kandy solution from Skyway allows companies to migrate on their own terms. Migrate now, phase in a migration over time, or simply know you're all set when your company's ready-to-go. IT departments will have the option to deploy Teams as their corporate PBX or integrate Teams with their existing on-premise system. Our Cloud based UC service will also be able to migrate to Microsoft Teams. Skyway users can keep their existing desk phones and keep their hardware investment. The firmware in Yealink IP phones that Skyway deploys can be easily upgraded to integrate with Microsoft Teams.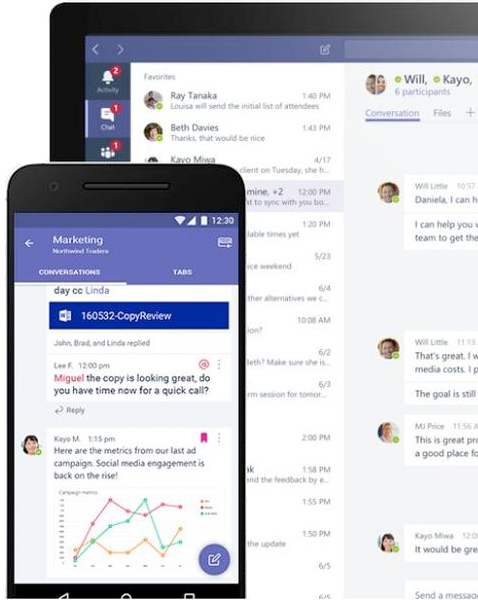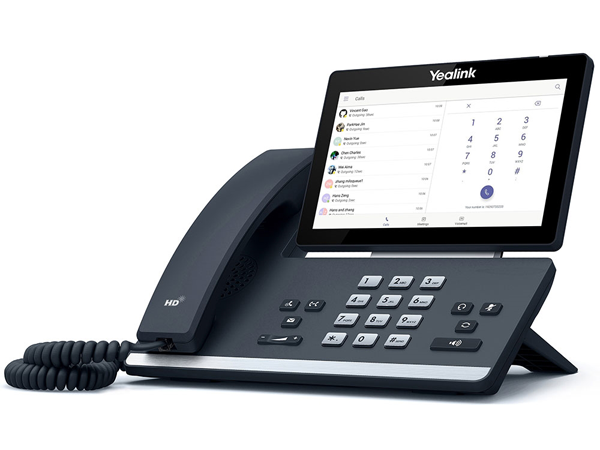 Take advantage of native Yealink Teams phones even before migrating to Teams
Businesses are excited about the communications and collaboration aspect of Microsoft Teams. Yealink Microsoft Teams SIP phones run the Teams client, providing real-time communications through a familiar user experience. At the same time, simply connecting your smart business phone to the Skyway Sweet UC hosted PBX provides convenience when joining a conference call using Yealink Optima HD Voice.
Accessing Teams calling capabilities from a desk or conference phone is a stated goal for many organizations, but the move from an existing PBX does not happen overnight. While the migration to Teams Calling happens in groups, the purchase of phones does not. This leaves organizations in a position where they believe they need to wait until all of their employees are migrated to Teams Calling before they can deploy phones that natively run the Teams client. Ribbon and Yealink have come up with a solution where fully-featured Teams phones can be deployed before the migration is completed. Yealink T56A and T58A desk phones, as well as CP960 conference phones, use Skyway-deployed session border controllers (SBCs) powered by Ribbon to route phone calls in the absence of the Phone System. You can deploy Yealink Teams phones today and take advantage of their complete set of capabilities as employees are migrated.