Skyway Internet Access
Businesses rely on Skyway Internet. We have expertise in all Internet Access technologies, delivering Premium Fibre, Business-class DSL, High-Speed Cable while keeping everything on one network.
We've been providing Internet Solutions for BC Businesses for 25 Years
Your internet connection is the foundation of your business success. Skyway has expertise in all Internet Access technologies: Symmetrical Full Duplex Fibre, PureFibre, Business-class DSL and High-Speed Cable (while keeping everything on one network). We also provide Fixed Wireless broadband services. Choose Skyway and you and your customers will get exactly what you expect and deserve: reliable, high-performance Business Internet, without disruptions caused by network congestion and downtime.
Business Internet Access from Skyway
When you're looking for a Partner, not just a Provider
We have been providing WAN solutions to BC and Alberta businesses — both large and small — since 1996. The suitability of internet connections varies widely by geography, and mixing connections from multiple providers increases complexity. We can provision almost any access technology and have extensive expertise in bonding, failover and private networking. We also have direct, private connections to global data centres like Azure, AWS and Google, and to regional IaaS and Co-location facilities. Our experience and capabilities make us the ideal partner, especially when adding locations or remote access to a network. 
Other Services: Business Network Solutions
Maximize the value of your internet connection. Combine access services — from us or any other provider — and we'll optimize your network to take advantage of each connection.
In the event of service interruption, fail over while maintaining the same IP. Boost the speed and reliability of your broadband and add no loss Failover by bonding multiple services.
Work with our networking experts to design a managed Private Network, with the option to move your servers to the cloud in one of three Skyway Colocation facilities.
More Info —> [New Window]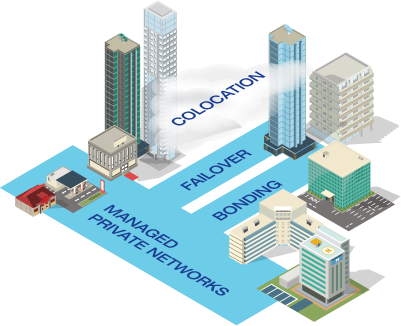 Interested in Business Internet Solutions from Skyway?
Find out how our Internet Solutions can benefit your business. Submit the form and we'll get right back to you…