Microsoft Integration: Skype for Business (Lync)
Cloud-based Voice and Video for Skype and Lync
The RTC client for Skype for Business (Lync) blends together the best of Microsoft Skype/Lync's IM, Presence and Directory Access with the reliability and scale of Kandy Business' voice, video and collaboration solutions. Kandy Business delivers the UC services knowledge workers expect along with the traditional telephony features task workers need.
Better yet, the clients are built on Ribbon's new Omni client technology that uses an HTML5 client core with platform specific WebRTC-based agents. Omni clients look like a rich application to the user but deploy like a web client for the IT professional.
Maintain the features and reliability of a traditional PBX
Add PSTN Access without the cost of new Microsoft licensing – no premium CALs or E5 required
Dramatically reduce the complexity of Lync deployments – no new servers or gateways – clients use WebRTC and a browser on many devices/platforms
Enable the use of hosted UC platform (Kandy Business) with premise-based Lync
Integrate with legacy TDM or standards-based SIP phones
Integrate with other third party applications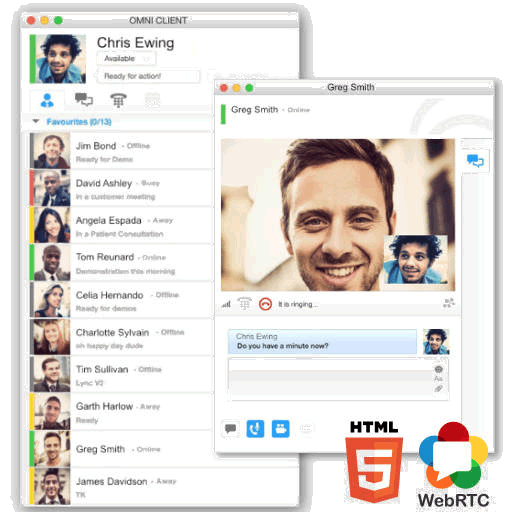 Sweet UC Integrates with Outlook Too!
Interested in a Kandy UC Demo?
Cloud PBX Services Integrated in Skype
Real PBX Features
No need to sacrifice legacy services like Call Park
Mac Friendly
Mac users get the exact same features and UI
Lightweight Omni Client
Ideal for large-scale deployments in branch offices
No Need to Retrain
Familiar user experience for Skype/Lync users
Office Presence Integration
See co-workers presence and status from other Office apps
No E5 License Required
Makes it much more cost effective
Voice/Video for Skype for Business
Learn more about saving time and money adding voice/video to Skype for Business (Lync)
Cost Effective Integrate into Skype/Lync's Directory and Presence Services
For the first time, enterprises have a cost effective solution to integrate Skype/Lync's powerful directory and presence services with cloud-based voice, video and collaboration. Employees can maintain a familiar user experience and gain the real time productivity tools they need. There's no need to buy premium Microsoft cloud licenses or pay for major system integration efforts. Kandy Business' Real Time Client (RTC) uses an advanced, HTML5-based interface that is less expensive to deploy than traditional Windows clients and delivers the same experience for Mac users or virtual desktops (VDI).
Kandy Business' RTC for Skype looks and feels like a traditional Lync application even though it uses an innovative HMTL5-basedweb architecture (Omni Technology) – making it accessible from any WebRTC compliant browser and virtually any device – including virtual desktops. Existing Skype/Lync users will hardly know the difference so there is no need to retrain them. The WebRTC architecture makes it more cost effective to deliver unified communications services to more users. IT organizations are no longer required to install and maintain different applications for different operating systems and devices.