Direct Routing for Microsoft Teams
Microsoft-certified Teams SBCaaS
(Session Border Controllers as a Service)
Microsoft Teams is a unified communication and collaboration platform that combines persistent workplace chat, video meetings, file storage, and application integration.
Described as the "hub for teamwork", Teams can also be your corporate phone system. Through a partnership with Ribbon Communications, Skyway delivers phone lines to Microsoft Teams and helps you migrate to Teams from your existing on-premises PBX. And with our Microsoft Certified Direct Routing service, Skyway can port your phone numbers to Teams, add additional Toll-Free and DID (Direct in Dial) numbers and give all your users unlimited North American calling.
Previously Teams only provided voice services via Microsoft Calling Plans within the Microsoft Phone System, potentially limiting the move to full enterprise voice capability and access to other calling plans. Direct Routing from Skyway West removes that barrier.
Transition to Direct Routing is straightforward for businesses with an Office 365 business subscription and Microsoft Phone System Add-On. Skyway West will set up and manage Microsoft-approved Session Border Controllers (SBCs) and our own SIP trunks to connect Teams to the global PSTN.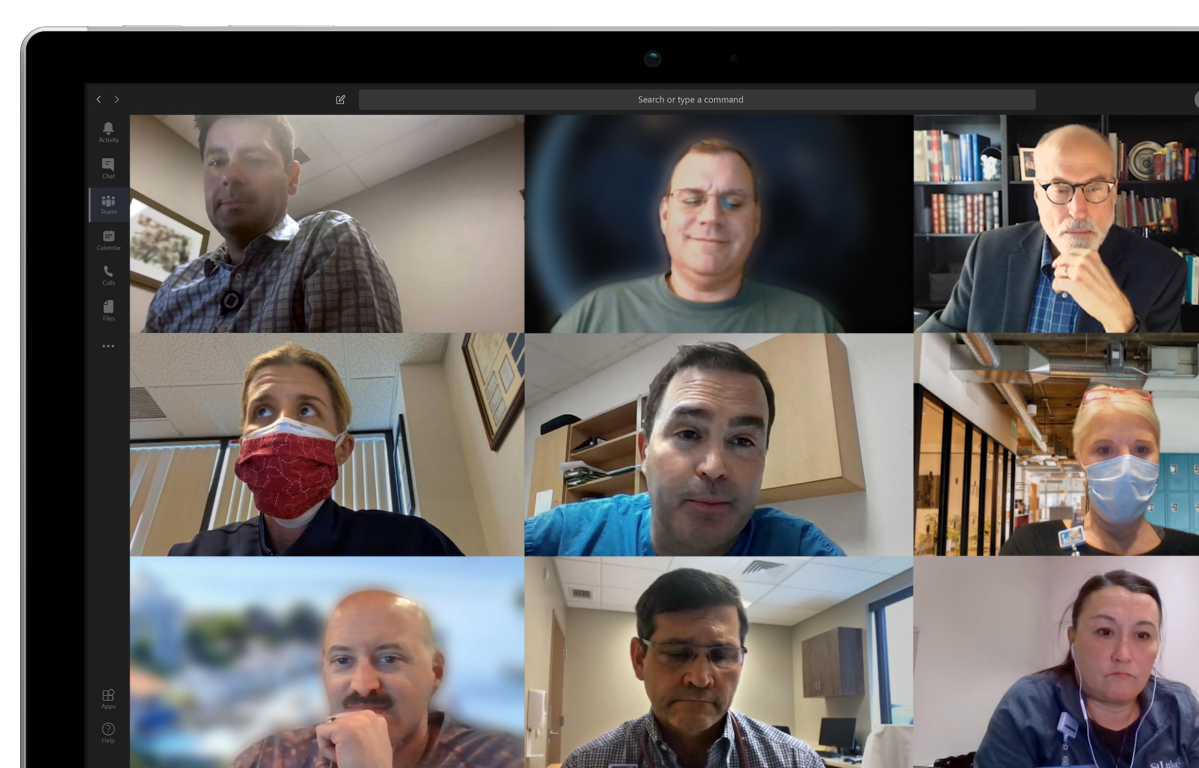 What is Teams Direct Routing?
 Microsoft introduced the concept of "Direct Routing" at Enterprise Connect 2018. This functionality gives service providers like Skyway West to add the ability for organizations to route calls from their own telephony trunk directly to Teams, through a Microsoft-certified session border controller (SBC). Skyway has  built this Direct Routing option into our network, and we give you the opportunity to use Teams as an external phone system while saving you money compared to having to use the Microsoft direct "phone system" Calling Plans model.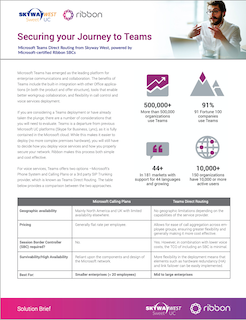 Download the Whitepaper:
Securing Your Journey to Teams
Coexistence with Existing Environment
One of the biggest challenges when implementing a VoIP solution like MS Teams or Skyway's Sweet UC, is migrating from your legacy on-premises PBX. Skyway can connect into your Legacy PBX and IP-PBX, linking everything together like one-big-system, so your phased migration will be seamless to your users. 
Save Money on Teams Calling
Skyway reduces the total cost of ownership by giving you lower Teams calling charges compared to what you'd have to pay through Microsoft's "Calling Plan" option, and helps you get total control of your communications solution. 
Greater Teams Security
You can be confident of secure, reliable connections to Teams using Skyway's dedicated network and our Microsoft-certified infrastructure located in the cloud. We provide the highest levels of protection for your data.