Skyway Modern Edge
Keep your business on the edge of innovation with an SD-WAN engineered for Cloud Communications
What's the Skyway Modern Edge?
The classic approach to voice networks is leased lines and MPLS…Expensive! 
We now offer a fully managed cloud Voice and Video service we call The Modern Edge. Skyway's Modern Edge service optimizes your network and tailors our monitoring and responsiveness to your business needs, ensuring first class Quality of Service (QoS). Whether you're replacing your legacy telephone lines with modern SIP trunks, taking advantage of our Hosted PBX or transitioning to Microsoft Teams as your corporate phone system, Skyway's Modern Edge service can ensure a consistent, high-quality voice connection.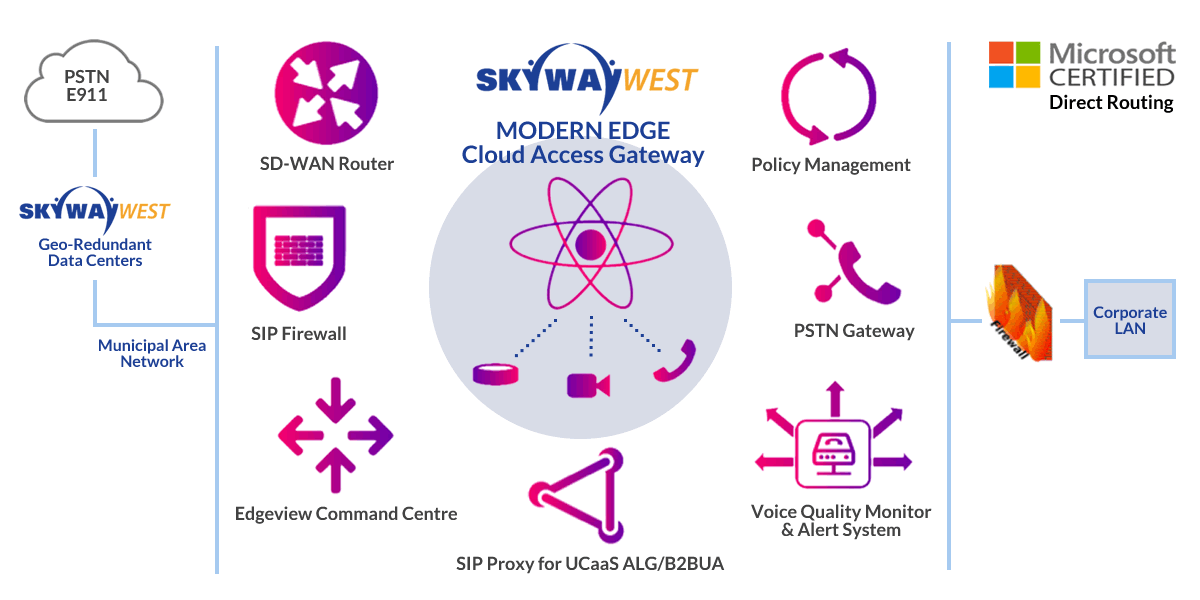 On-demand provisioning of first-class cloud applications for your business directly into your network, with the best configuration optimized for performance, security and stability.
Skyway's Modern Edge is a managed service network solution that covers all your priorities — from SMBs all the way to the Large Enterprise market.
The Skyway Modern Edge delivers:
A managed voice service that offers ease of use and peace of mind
The best voice and integrated applications from the best vendors
Secure Real-Time Communications at the highest possible reliability and performance

Single provider for multiple services: You get best of breed solutions without all the complexity

Better voice quality & reliability means a better customer experience

Best price to value ratio in the market

Prioritization of network resources during critical incidents
Key Features of the Skyway Modern Edge
Voice & Video Quality
Voice and video services are optimized for quality and stability
Quality of Service
Quality of Service (QoS) for the applications you prioritize at the application level. Mission critical interactions are given the best possible user experience
Cloud App Optimized
Public Cloud application access paths are optimized for performance and security
Benefits: Intelligence and Resiliency at Lower Cost
The Skyway Modern Edge solution is intelligent and flexible and helps you mitigate costs. Some key benefits are:

Intelligent routing based on business priorities for your cloud services

Intelligent management of calls

More effective use of existing infrastructure

Increased application performance across your WANs

Management and prioritization of traffic based on the business application
Management: The EdgeView Service Control Center
The Service Control Center is the heart of understanding and managing the brains of your cloud services. Here you can view how the Modern Edge network orchestration optimizes and allocates your network resources, based on your business priorities.
In the event of a problem, understand and manage that issue immediately. Complete visualization of your network edge environment shows details of individual SIP sessions and dashboard performance analytics.
Proactive analytics on top of big data collected by our services means we stop incidents from occurring before they have an impact. This creates a positive feedback loop of intelligent orchestration, helping you understand how to best allocate and provision resources according to your business needs.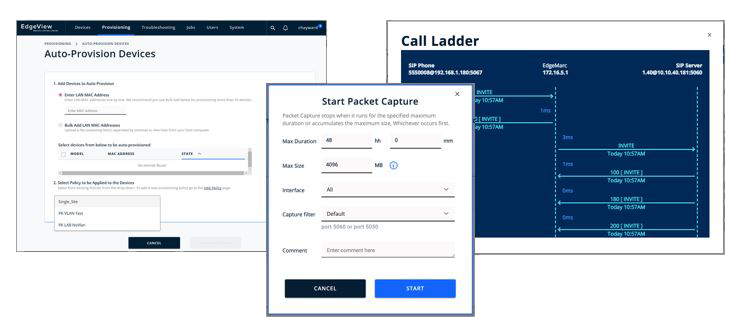 Application Priority
Modern Edge allows you to identify sources and destinations for your cloud services, and then prioritize them according to your needs both when things are going well and when there's a degradation in your bandwidth connections. For example, your sales calls take priority over reporting from a SaaS app — automatically when times get tight.

Application Priority Across Multiple Access Paths
Modern Edge intelligently uses the best of many paths: internet, MPLS, even LTE. It can dynamically use and prioritize multiple paths to manage any degradation of your services. This intelligent management of WAN traffic is orchestrated according to your own business policies defining your most mission critical services.

Specific Incidents Matter!
Skyway's Modern Edge Service Control Center helps provide both big picture and specific incident management capabilities. The big picture helps you understand your current state and drive change proactively to stay in sync with your business growth and goals.

Drill Down to Diagnose Individual Calls
SST, Stateful SIP Transfer, takes advantage of Multi-link performance optimization and Application Priority to manage individual SIP sessions (e.g. that sales call) across multiple network paths. This resilience means that the call closing deals is uninterrupted and clear as a bell.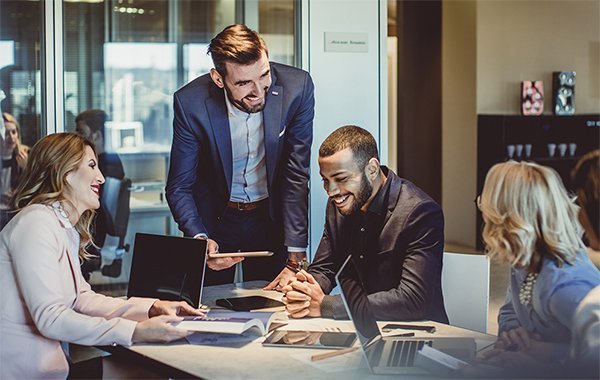 Ease of deployment is built into the platform from the ground up. It is easy to provision, decommission, and configure your services from the Service Control Center.
Zero Touch Provisioning
Many uses cases need integration with processes that are already automated. Instead of just automating ticket creation, you can also automate deployment and configuration. Even if you just want to deploy a base configuration and leave specifics to a person, deployment automation is available with "Zero Touch Provisioning."