As we pull together to limit the spread of the coronavirus, businesses are rushing to enable employees and contractors to work remotely. To support this effort, Skyway West is offering free licenses of our Smart Office Collaboration 10 tool now through June 30th. This free license will enable:
Video conferencing
Audio conferencing 
Screensharing & Recording
Whiteboarding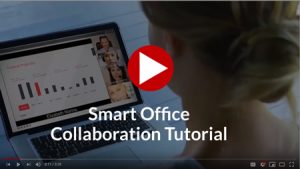 With these tools, virtually all business activity can be carried out online, allowing you a measure of "business as usual" in these extraordinary times while doing right by your employees, clients and stakeholders with regards to reducing risks associated with COVID-19.
If you'd like too take advantage of this offer, please send us an email with a list of users for whom you'd like to activate this license. We will add the licenses ASAP and schedule training calls if necessary. (Please view the video link above to see how easy this is to self-activate.)